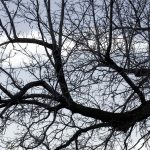 My Trump Timeout has timed out. It's high time to get on with things. A few of my more daring friends are way ahead of me, and one or two never tuned out. They've actually been reading the papers every day. The president, they tell me, has reassured us all: things couldn't be better. (The only person I know who admits to voting for The Donald says that things are at least all right.) But just because I'm in the dark—I don't know anything, I swear, about the attorney general's lying under oath, or Congress's failure to repeal the Affordable Health Care Act immediately, or the EPA's plan to renounce its mission, or the president's press secretary's amiable ignorance (he couldn't be lying, could he? they don't do that sort of thing)—doesn't mean I don't know what's going on elsewhere. [more]
Offensiveness won. Or lost. It's really the same thing: it just depends on how you come at it.
For more than a year, the press has treated Americans to a tsunami of stories about offensiveness. Though many of the stories were one-offs, they centered around two motifs: the hothouse atmosphere on college campuses, and the abhorrent rhetoric of Donald Trump, now the President-elect of the United States. [more]
Just returned from a 4,000-mile round trip to the Rockies. It took us by car from the east coast to Cleveland, Ann Arbor, Chicago, Omaha, Lincoln, Cheyenne, Boulder, Denver, and back via Colby (KS), Kansas City, St. Louis, Springfield (IL), Champaign, Louisville, and home (via Charleston and western Maryland) — 14 states in all and in several of them, different routes east and west. A lot of ground to look for signs of that spirit of offense that has been fodder in the reports this past year of the national mood. But we found — nothing. We didn't even find anything mildly suspect. [more]
I've been away from the blog for a couple of weeks, writing the first draft of the proposal for the book Taking Offense. During that time, I've been musing about a problem that has loomed large in the news this spring, the problem of when to scrub away the names or symbols of honorees whom we now understand dishonor us.
It's likely a fundamental human impulse to pay homage to those who have achieved great things: saved the community from enemies in battle, governed well, invented processes and machines to raise us from trouble and drudgery, created works of art that inspire, taught us to learn and grow, or helped or enlightened us in some other way. You no doubt have a hero or two in mind as you read this, as do I as I write. Some honorees are known to families, neighborhoods, or particular communities, others to whole nations and the world.
And then comes the moment when you wake up, or grow up, or learn something new, about yourself, the world, and your hero. [more]